Google My Business to do effective SEO on a GMB listing
Google My Business is the ultimate business directory. A few years ago, if you searched for a place to eat on Google, you might end up using tripadvisor or similar aggregators. Today, your search stops on Google-it provides every commercial recommendation in the SERP without having to click to enter any other website. This is great news for business owners, because now only one directory is needed.
Once you do this, you will reap the benefits of being here: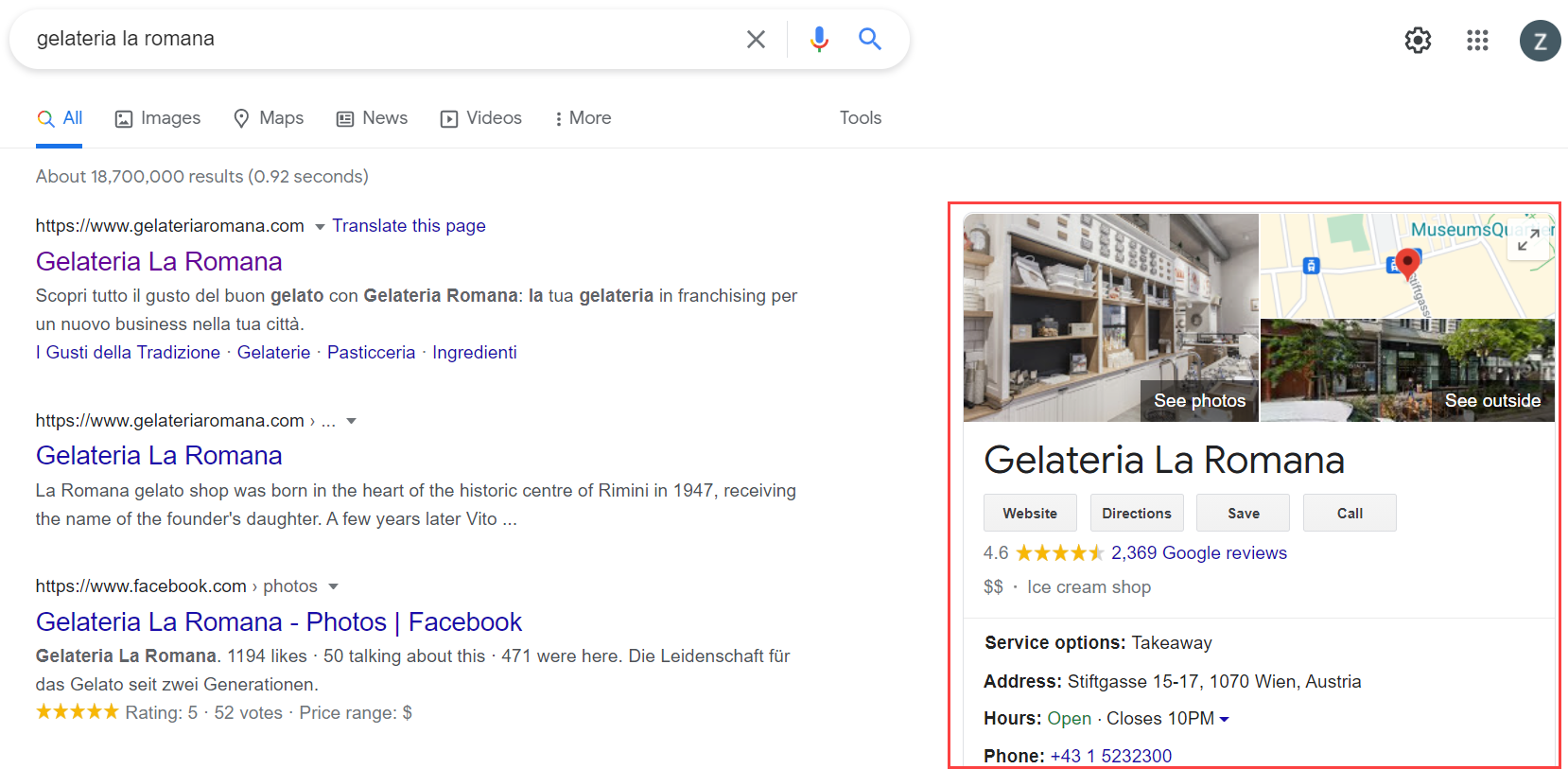 And here (local pack):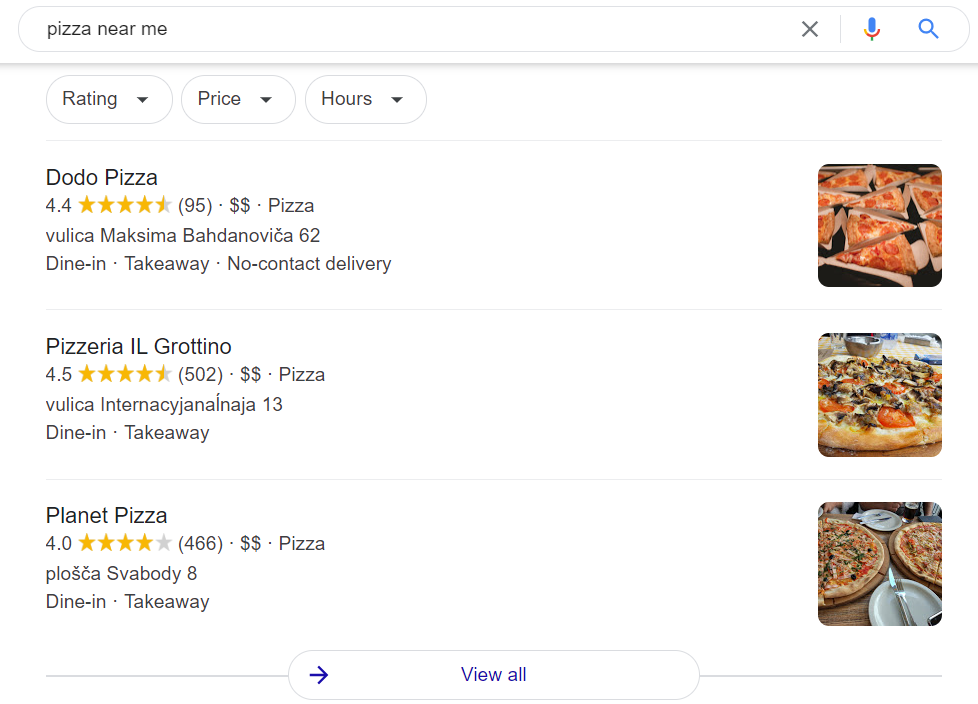 Intriguing? So let's move to the details.
What are GMB ranking factors?
When you search for a nearby business, Google will rank GMB listings based on relevance, distance, and prominence:
Relevance is whether the business matches the query. This is usually signaled by the use of matching keywords and the choice of business category for the listing.
Distance is how close the business is to the searcher. Proximity is relative to the density of the businesses. If you are looking for a cafe, then everything within a block is close. But if you need an antique shop, then the entire city is a game, as antique shops are not located as densely as cafes.
Prominence is about how well-known your business is. This is determined by the number of user's reviews, fresh photos, filled-out GMB info, GMB posts, and many other things.
The thing is that Google My Business can often bring you more use than your actual website. GMB listings are placed higher on SERP, thus attracting more attention and providing users and Google with all the necessary information at once (this helps indexing, too). Keep your GMB listings updated and be active — the reward will be soon to come.
Do you use GMB for your business?
For more information on how www.dtriplers.com can help you with Google My Business to do effective SEO on a GMB listing, contact us today! We can be reached at (032) 233 6629., or visit us here:
Dtriplers Internet Marketing Solutions
Cebu Customs Road, Apas, Cebu City, 6000 Cebu